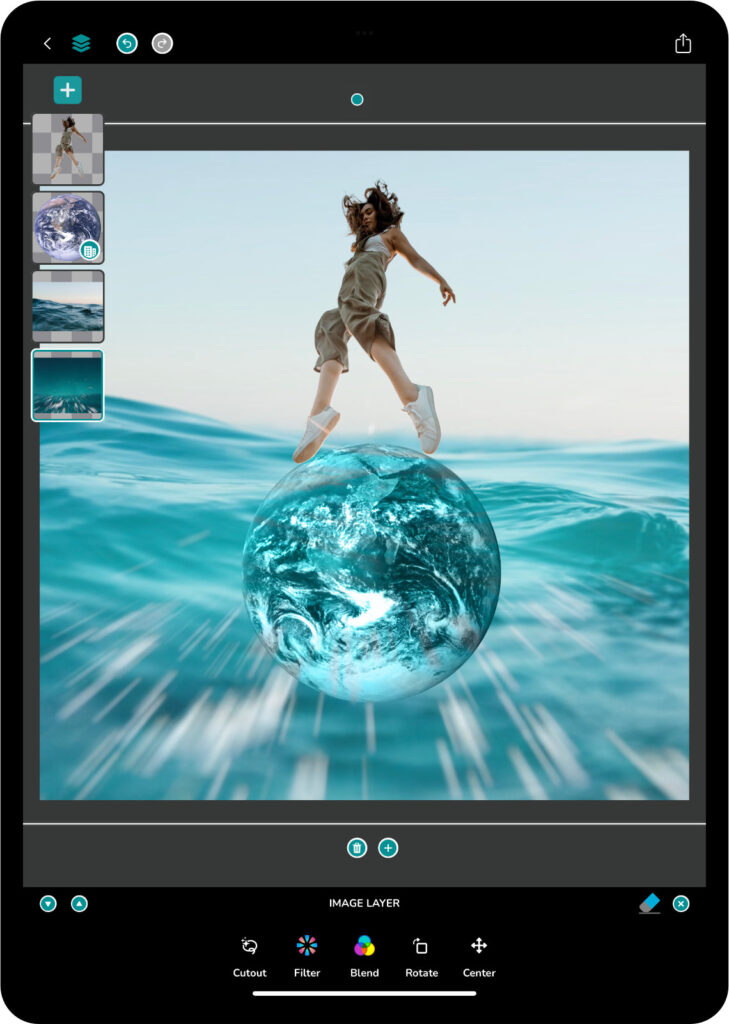 Turn your photos into artwork
Turn your photos quickly and easily into artistic or funny artworks.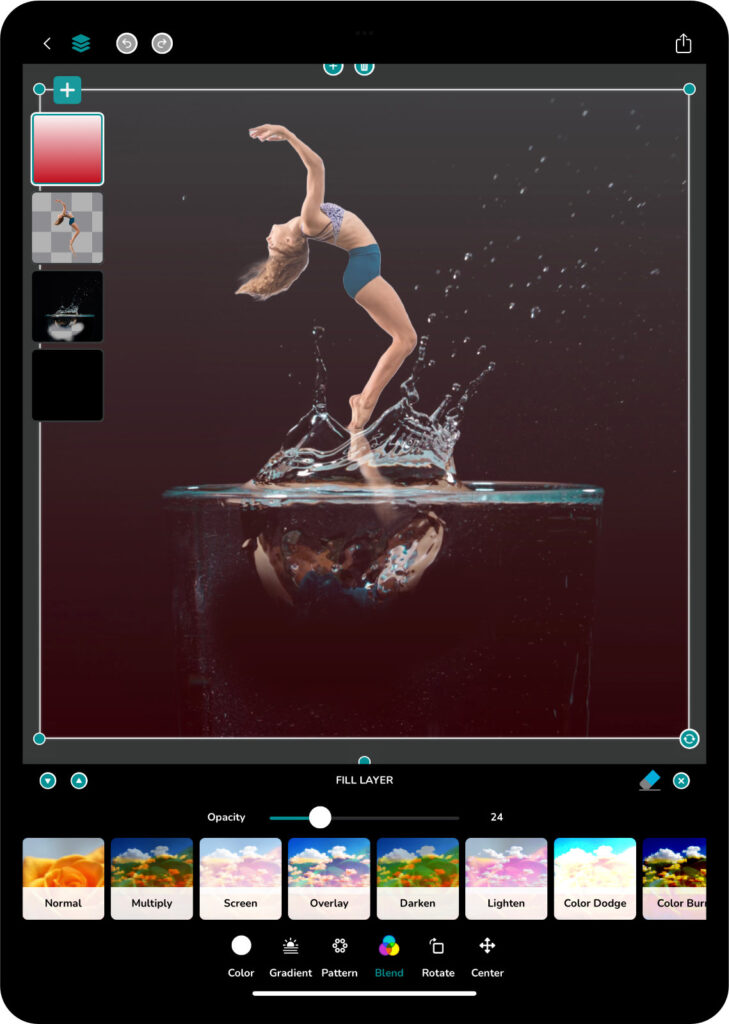 Blend photos
Unleash your creativity and create stunning photo compositions by adding and composing layers with images, backgrounds, patterns, colors, shapes, stickers and text.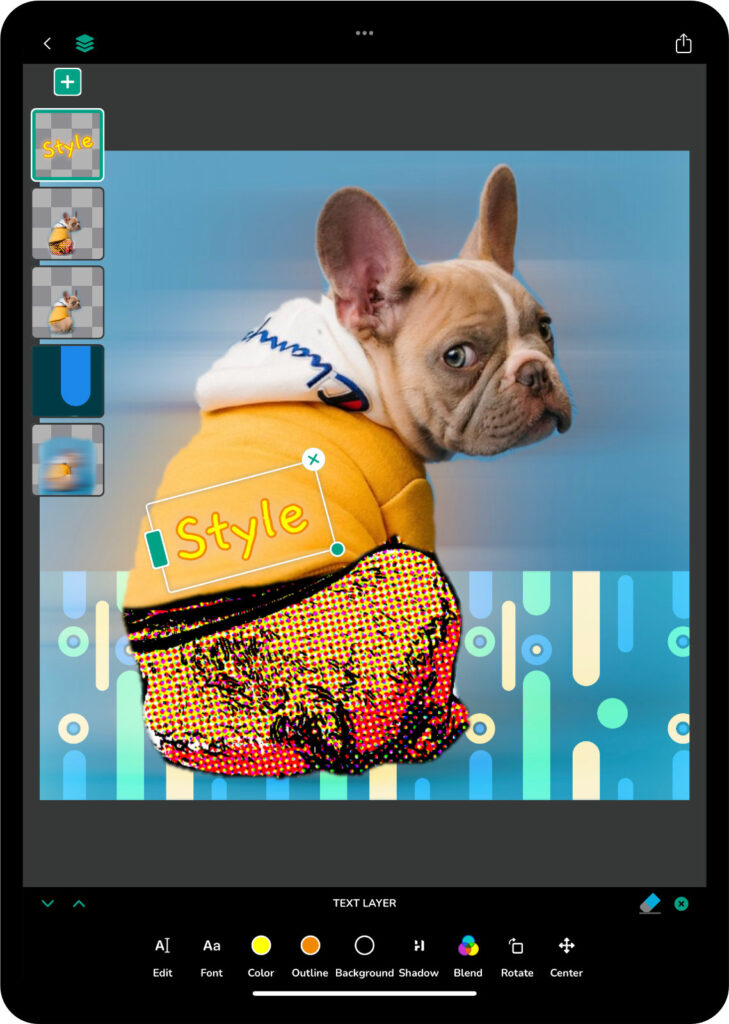 Filters and effects
With easy-to-apply filters and blending effects, you can quickly create eye-catching compositions and messages perfect for sharing on your social media.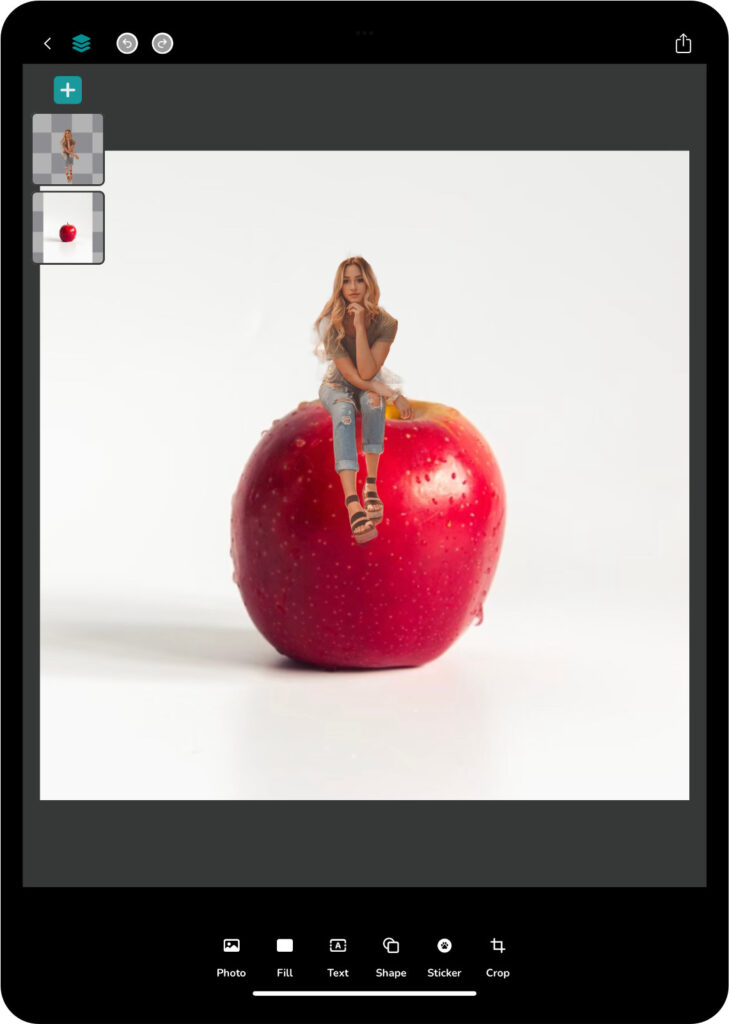 Cut out with one tap
Cut out the main subject of the photo with a single tap.
Easily erase (mask) the contents of each layer with the eraser brush.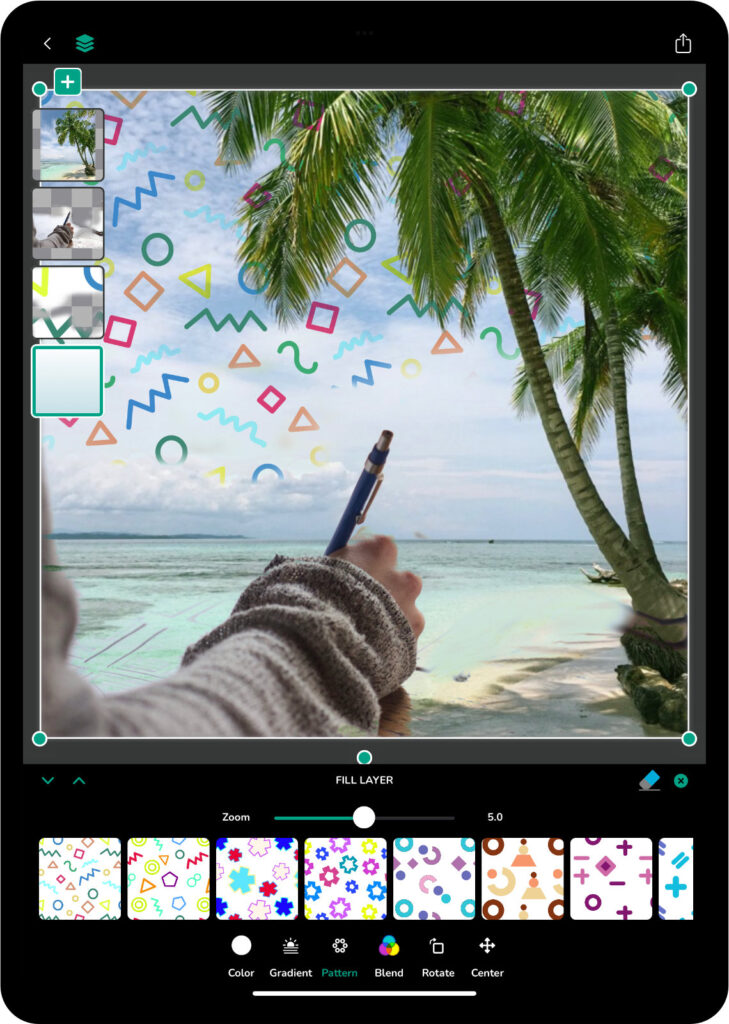 Stickers and Patterns
Add patterns, shapes, stickers and text.
Find matching colors for your composition in the predefined color and gradient palettes.
Thanks to the integrated filter preview for the selected photo layer, you can quickly find the effect or filter you want.
You can also partially delete (mask) the filter effect and leave parts of the photo untouched by the filter.
Export your artwork as an JPEG or PNG image with transparency.